What to Know Before Getting A Personal Loan
What to Know Before Getting A Personal Loan?
By Gautam Bhatia
Want to buy your first car without borrowing money from your parents? Want to self-fund your future education goals? Want to take a solo trip to the tropical Bahamas in the middle of a pandemic (Don't worry we're not here to judge!)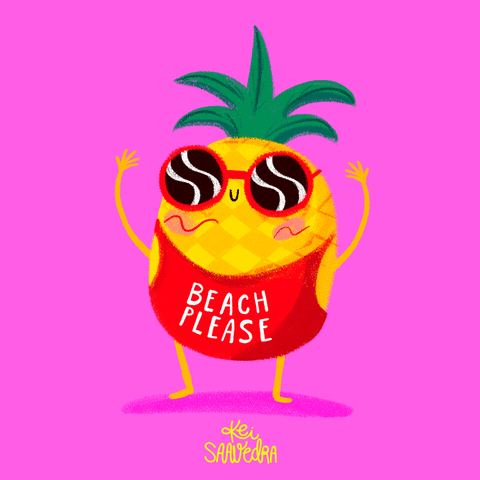 Whatever your personal goals and ambitions may be, you often require money in the present, a significant amount not worth touching your savings for, and urgently enough that waiting for your pay-day is not an option.
Whether its an unexpected medical emergency, or an opportunity that requires money in that moment, personal loans serve as a tool to alleviate the pain of drawing from your savings and salary, and to take the necessary responsibility by avoiding money from friends and family.
Before taking out a personal loan, here are 2 questions worth asking yourself:
Do You Understand It?
Before calling your local bank for a personal loan, let's explore what a personal loan is, what it means, and the steps you can take to avoid defaulting on your loan.
(This can have serious consequences in some countries!).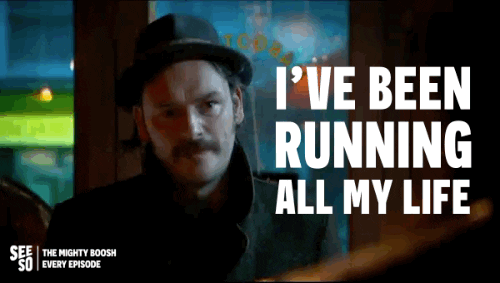 Personal loans, unlike home loans, or car loans, is a quick and easy way to acquire cash without providing collateral. Banks, therefore, do not have a guaranteed asset attached to the loan and are likely to charge a higher interest rate per annum on the loan.
If you plan to get a personal loan in the U.A.E here are a few things to keep in mind:
Loan Tenor i.e. the time you can take a loan for ranges between 1 and 4 years in the U.A.E.
Depending on your bank, a minimum salary per month requirement is necessary to be eligible for a loan. Usually, this starts at AED 7000 per month.
Banks may also require either a salary transfer or a salary certificate by an employer recognized by the bank.
Get your Credit Scores checked by Al Etihad Credit Bureau (AECB). A high credit score ensures lower interest rates, a higher credit limit, and more flexibility with your bank.
Once you understand what a personal loan is the next logical question to follow is
Interest Rates on personal loans in the U.A.E typically start from 4.99% for locals and 5.99% for expats with an additional processing fee of ½ to 1 percent depending on your bank.
This rate is higher than interest rates for property or car loans as no collateral is attached to them.
In the UAE, defaults on loans are now considered a civil offense, however, it still means that banks can file cases on defaulters which often leads to an array of fines, court hearings, and ever adding interest rates.
Consider the following factors before you decide to take on a personal loan:
Does the Math make sense? – It is important to look at your outstanding debt, interest on the debt, affordability of payments on your debts before you decide on a personal loan. It often makes no sense to take out a personal loan to finance an existing property or car loan as interest rates on these are lower than personal loans. It, however, makes sense to finance credit card debt through personal loans as interest rates and penalties on credit card debts tend to be much higher than on personal loans.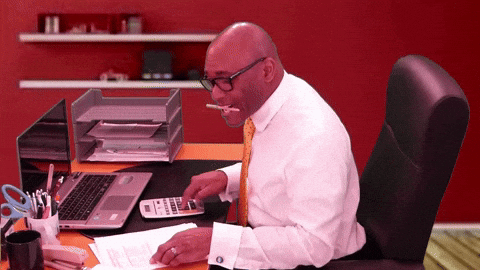 Are there viable alternatives? – Most companies offer their employees interest-free or low-interest loans. In such a scenario, there is room for a wider scope of negotiation with regards to the loan amount, tenor, and the terms of repayment, without the hassle of uniform rules that banks need to conform to.
Gold loans, provide you with cash, keeping gold as security resulting in lower interest rates on the loan.
Finally, unexpected medical bills often force us to look towards a bank for a loan. In such situations, most hospitals and insurers offer payment plans which are often more reasonable then personal loans.
For most of us, a personal loan is the first time we approach a bank for a loan. As inexperienced first-timers, loans create a false sense of security in the form of free money. It's important to remember that loans are contractual obligations that must be taken seriously and used responsibly. Asking the right questions before taking a personal loan is an important step to ensure that not only are we able to pay back our debts in full but also to ensure that we have made the right call by investing in a personal loan.

What are some other questions you think worth asking before taking a personal loan?
Comment Below!