Building An Online Brand
By Siyana Shefeek
You might have a unique skill or talent that you are passionate about and pursuing the same. Showcasing the same on online platforms will benefit you greatly. This might be in the form of a blog, a youtube channel, and/ or a social media presence (Instagram influencers and the likes).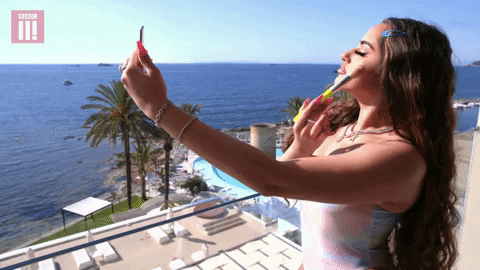 If you're really serious about your activities and want to make it a 'brand' and promote it, your online presence needs to grow. Building your personal brand is very imperative and how you do it will determine how far you go.
We have 4 simple steps to get you started on your building your brand online:
1. Developing a strong brand identity 🧙‍♀️
The foremost step is to conceptualize your brand and give it a 'theme'. This includes factors like :
Creating a logo – A logo that speaks the message you want to convey or the talent you're trying to exhibit.
Establishing a statement – Something that relays what you wish to do with your online presence. On Instagram, this would be your bio that features just below your username.
Picking a theme – This includes pre-setting things like a color scheme or, a framework for the kind of uploads that you will be making on your platform, or how you build your 'feed' on instagram.
2. Actively networking your brand 🌐
Get online on a regular basis and promote your brand on every social media channel that suits your brand.
Facebook and Instagram are some of the most utilized channels to create ads and promotions and access insights into users that your page has managed to attract. You can make use of Facebook's vast, diverse, and regularly engaging user base to gather a large scope of audience.
Similarly, Instagram can be of great help with some good, attractive photos/videos and using the right hashtags to make way into circles relevant to your brand and activities.
Twitter, Pinterest, and LinkedIn are all great marketing tools as well. Remember – it's the consistency in your hard work that will improve your odds at making a mark.
3. Understand your market 🌎
Your next step after letting know your online presence, is to work on building a brand following. Growth in your online 'following' indicates your brand's gaining popularity.
Online research tools like Edward Lowe can help find your target market right down to their age demographics, society sections, and geographies to direct and mold your marketing strategies to specifically suit the market that will yield you better results.
This includes building a sense of trust towards your online identity, especially around your own locality, and building your brand as a transparent and credible source of service.
4. Be consistent in your interaction 🗣️
This is the final and maybe the most important element to the long life of your brand in the virtual world. Create and post photos and announcements about your brand and its new updates on social media channels on a regular basis.
Take the time to engage with your followers, take in their feedback/opinion about your product/service, and develop a genuine relationship with them to retain their loyalty towards your brand.
Perfect the game with some of the easily available editing tools online like Instasize for your brand's photos and text styles to standardize and amp up the presentation!
Materializing and marketing your area of passion as a professional product/ service has never been made easier with the wide scope of social media these days. Having a social media presence alone is not going to be enough to generate an income from it or become an effective advertising tool. This requires a special focus on increasing your brand awareness through active and consistent networking and engagement.