Saving and Festive Shopping
Mariam Khawer
Festive season is the time of the year when spirits are high and everyone's rejoicing in merriment with friends and family. It can also be the time when we end up draining our wallets as we let our emotions get the best of us. As per the survey conducted by AOL Research in partnership with Insights Now, with 11,000 online users in the U.S., Canada and the UK, millennial consumers shop for emotional reasons 75% of the time. Festive shopping appeals to people from an emotional perspective (it brings family, friends, loved ones closer but these emotions can cause us to overspend.
ABC News has found that consumer counseling agencies see a 25% surge in the number of people looking for help in the months of January and February. This is caused by people racking up huge holiday bills around Christmas.
Festive shopping can consume your reserve funds in no time. There are different ways to deal with setting strict guidelines for any festive spending plan. While setting a spending plan is a good idea, it could also go horribly wrong.
While setting a limited spending plan begins with well-meaning goals, an impractical one won't accomplish much. Without a little buffer for last-minute procurements or enough money dispensed towards your loved one's presents, you can wind up extremely baffled. Indeed, you may get so disappointed that you simply hurl your spending limit out the window. To prevent this, analyze your budget. Do you truly need to burn through US$200 on chocolates, or would you be able to curtail yourself to apportion more cash towards actual gifts?
Holiday Fund:
Ashley Feinstein Gerstley, money coach and founder of The Fiscal Femme suggests keeping holiday money distinct from your regular finances. It is advisable to either open a savings account or continually keeping some money aside throughout the year for holiday expenditure. By spreading out your savings throughout the year you won't feel burdened at the sudden onset of expenses during the festive season and you'll have a substantial reserve to divulge in to for all your festive shopping.
Expect the Expected; for real.
Make sure you don't start shopping without making a list of things you need to buy. It could be buying new clothes for your friends, gifts for family and relatives, the list can be long, but it's wise to begin your shopping spree by making one. Quite often we go out gift shopping and just hope to find something, but this can end up in you getting completely carried away with present-buying ultimately costing you more money.
Budget for Joy
You have your list, now it's time to use that as a guide to set your budget. Take an account of your savings and set limits that suit your sensibilities. Once you know your overall spending limit allocate limits to specific categories. Divide your budget between gifts for friends and family, shopping for yourself and for food and décor, if that's something you have on your list.
Shop Online:
It is very easy to double your expenses if you shop in the wrong place. For example, some stores like Max and Splash offer discount codes if you shop online through their app rather than in-store. Once you know what you want to buy and how much you want to spend, think of where to go to shop.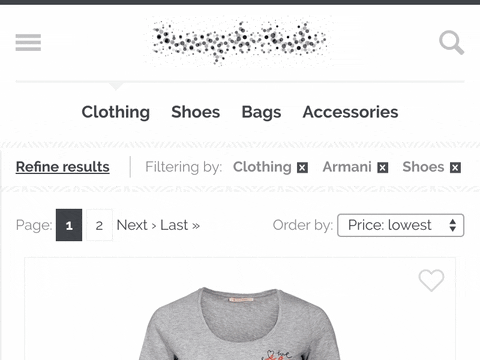 Instead of wandering into retail stores always aim to buy presents online. Shopping online allows you to compare prices between different avenues. Numerous online platforms offer extra discounts and free shipping over Black Friday or hold Cyber Monday sales.
This might require a bit of research. Enlist all the potential gift options and then perform an online search to see where you can source the best and most budget-friendly options. Doing research will ensure you take well informed and economic decisions.
After making a plan, make sure to stick to it. With proper planning, budgeting and price comparison you'll be in a good position to approach the holiday season without straining your finances. At the end of the day, it is important to remember the most important part of the festive season is not to buy the perfect gift, it is to spend time with loved ones.